Our bad girl Ri Ri is finally releasing new music after what feels like an eternity and we got all the deets about it!
Rihanna has been taking a step back from music for quite some time now. Although she has been assisting a few artists like Drake in 'Work', Future in 'Selfish', and DJ Khalid in 'Wild Thoughts', we are missing her more than ever after her last album, Anti, almost 3 years ago.
The good girl gone bad has been busy with some other things. Lately, we have seen her shaking the the beauty world with Fenty Beauty, creating a makeup brand that is inclusive to women of all shades, personalities, attitudes, and culture. Our queen didn't spare the fashion industry by collaborating with some of the biggest luxury brands like Louis Vuitton and Dior. She is also responsible for the Fenty x Puma line and Savage x Fenty lingeries.
But wait, there's more! Rihanna wasn't satisfied with just being a makeup mogul and fashion connoisseur–she even went as far to dive into acting! You may have seen her in 'Ocean's 8' with Sandra Bullock and Cate Blanchett as Nineball, which she perfectly portrays as the team's sassy hacker.
Navys (pet name for Rihanna's fans), however, are asking, "Where is the Rihanna we've all known and loved since the song, 'Umbrella'?" Well, wait no more because she is coming back to the music scene better than ever!
What and when?
A Rihanna fan account recently posted on Twitter saying Rihanna has registered a new song titled, 'Private Loving' on BMI. Ri Ri herself and the Jamaican reggae artist, Demarco, reportedly wrote the song.
Meanwhile, Rihanna also confirmed in an interview that she is currently working on ninth studio album. As for the title, Rihanna said she is still thinking about it but Navys have been calling it R9 which literally means Rihanna's 9th (album).
"I'm about to call it that probably, 'cause they have haunted me with this 'R9, R9, when is R9 coming out?'" the singer said. "How will I accept another name after that's been burned into my skull?"
The biggest surprise of all is that Rihanna might not release just one album but two! Reports say that first album might be more "chart-friendly songs", while the other is made up of "moody and experimental tracks."
You might be asking, "Until when?" Don't worry we got you!
In January 2019, Rihanna's producer The Dream confirmed that the album is almost done "cooking". Later, Rihanna released a teaser clip of her humming a tune in her studio.
🚨 #R9: Rihanna shared a video of her working in the studio 🚨 pic.twitter.com/TEf4wfxgfc

— Rihanna News (@TeamOfRihanna) January 7, 2019
While in March, Rihanna's bestfriend, Jennifer Rosales, posted a photo of her son listening to some music on Instagram, hinting that Rihanna might have already finished her album. She said:"When tia @badgalriri gives you the first listen. #newmusic"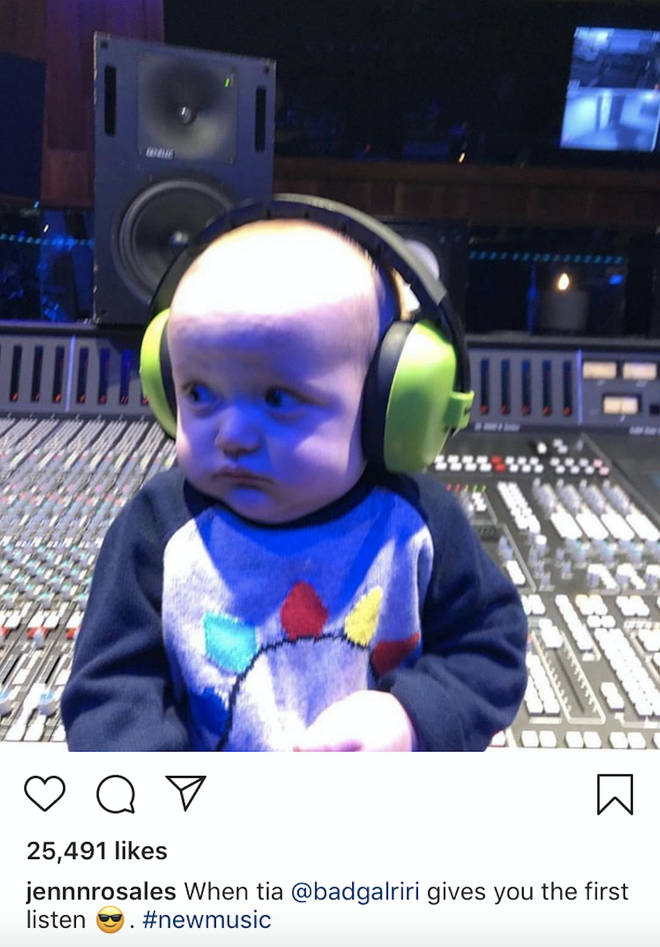 So far, that's all we know about Rihanna's new music but we're pretty sure she will release her new songs soon enough. So don't worry, just sit back and relax, and we'll keep you updated!
Can't wait for Rihanna's comeback? What do you think of Rihanna's new music? Share us your thoughts on the comments down below. Or hit us up on our Facebook or Twitter @UDoUPh.