Looking for new music? Then keep your ears open this October 17! Because Becky G's debut album is finally coming and it's called, 'Mala Santa'.
You heard it right! Just after her successful release of her single, 'Secrets'. And her collaboration with J-Hope on 'Chicken Noodle Soup'. This October 17, she'll be hitting us up with a whole new album called 'Mala Santa'. Which directly translates to "Saint Like." And if that doesn't catch your interest maybe, the fire red album art will get to you. She announced the news on her Twitter, and she also shared the tracklist: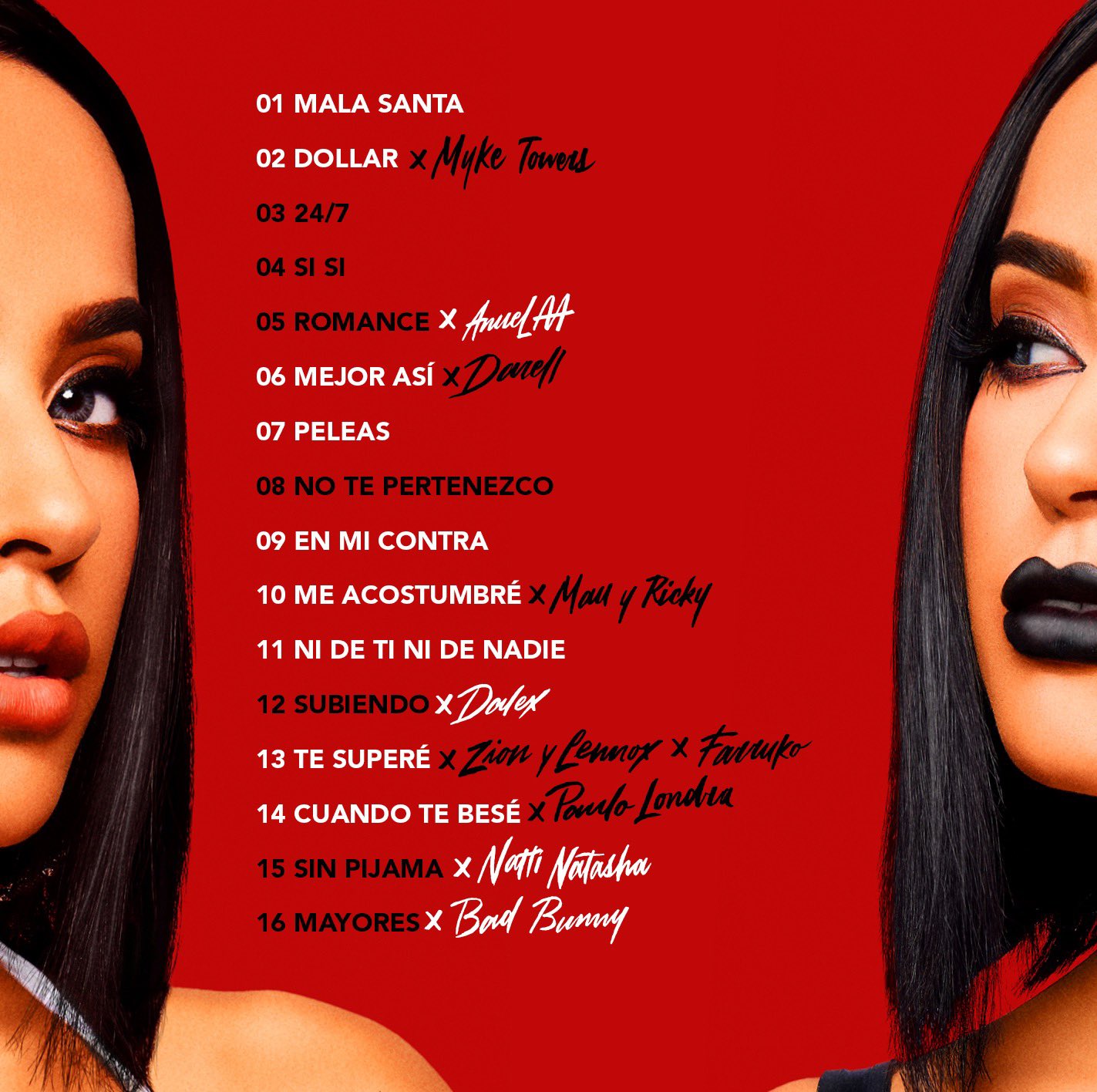 Also, not only is her debut album 'Mala Santa' finally coming out, but she's also hosting this year's MTV Europe Music Award (MTVEMA's)!
Sooooo excited to announce that I'll be hosting the 2019 @MTVEMA live from Seville, Spain!! 🙌🏽🤗 See you guys November 3rd! ❤️ #MTVEMA https://t.co/zMCO9H1DLm https://t.co/oW87eLk8kd

— Becky G. (@iambeckyg) October 9, 2019
'Chicken Noodle Soup'
There isn't a single ARMY who hasn't heard of Becky G by now. And that's because of the global success of her collaboration with BTS' very own J-Hope. So ICYMI, Becky G collaborated with J-hope on his new single, 'Chicken Noodle Soup'. Which BTW, has amassed a whopping total of 72 million views! It's so big that it even started a dance challenge. If you haven't watched it yet (which I doubt), you can watch it here:
So watch out for this star on the rise! She's bringing Latina heat with her in her new album, 'Mala Santa'. Because if that album cover is any indication of what we can expect, it's going to be lit AF.
Will you be looking out for Becky G's debut album 'Mala Santa' this October 17? Did you enjoy her collab with J-Hope in 'Chicken Noodle Soup'? We'd love to hear what you think! So share with us your thoughts in the comments down below! Or hit us up on our Facebook or Twitter @UDoUPh.