We're sure you've noticed this along with the rest of the world. A lot of "things" have happened in the very first month of 2020. And, boy — it has got us all thinking! Man,  January's been rough!  And all we could really do is to shout, "WTF?!" 
Let's face it, it's only been a month into 2020, I mean it's just freaking January—and yet, it seems like the totality of everything that's happened does not equal to just a month, it feels like the year is already ending. After all, January bombarded us with devastating phenomena like natural calamities, diseases, and even tragic deaths & accidents. We are then left wondering what else is 2020 going to offer?
Following such unexpected events, we have observed how this has got people feeling down. It's as if nothing good happens anymore because somehow, our unseen enemy is much bigger than us.
If we are being honest?  As individuals, we've felt crappy these past few weeks. And it really can't be helped. I mean, we truly felt a direct impact from what has happened. We also did notice, that even in our own office — the team atmosphere has changed, it's proving to be more challenging for us to accomplish tasks, even with the most mundane of things such as our daily commute. Maybe the possibility of the world ending sooner than we think is getting to us? Truthfully? we just aren't so sure at this point and we'd never really know.
So, let us just take you back real quick to recap what has happened in January 2020 so far, just so you'd get why we are feeling like this. 
The Threat of World War 3
Do you remember that time when World War 3 trended on social media sites? This was a few days just after the celebration of the New Year. What prompted this madness was U.S President Donald Trump's decision ordering a drone strike that killed an Iranian general; the internet blew up with an all too consuming fear of an impending World War 3.
I remember seeing that first sight of "World War 3" on the trending list and saying to myself that somehow, it was going to be a different January. It isn't every day that you get to see a viable threat of war online. And to this date, we still haven't got any solid news if this conflict has been truly resolved by both countries.
We are just hoping that nothing aggravates this tension any further. World War 3 is a whole different ball game — the level of danger for the millions of lives that will be at stake is immense; we are truly hoping that no war ever comes, not now, not ever.
Australia Bushfires
Where to even begin with the Australia Bushfires? The Australia Bushfires is the one event in the history of mankind that produced this much carbon dioxide into the atmosphere in the shortest amount of time.
The fires have reportedly released an estimated 350 million tons of carbon dioxide. Pushing the level of the already increasing issues on global warming to a point of no return. Can we also note that it has killed over half a billion animals too along with the devastation of over 10 million hectares of land? What's sadder is that around 30 people have been killed, including 4 brave firefighters.
To this date, fires are still currently ravaging Canberra, the capital of Australia.
Flames now coming over multiple hills. Current view from Davidson's Trigg with #canberra region of Woden in foreground.#orroralvalleyfire #canberrafires @canberratimes @abccanberra pic.twitter.com/seLnKE5ro3

— Adam Spence (@AdamSpenceAU) January 28, 2020
Here is a current map of the fires happening in Australia for  the past 72 hours:
Earthquakes in Puerto Rico
In case you haven't heard about this; earthquakes have also been plunging the state of Puerto Rico.
People in Puerto Rico protested after a warehouse was discovered filled with unused aid — including expired baby food and mattresses. Many demanded the governor's resignation.

5,000 people are living in tents after it was hit by 1,000+ earthquakes since late December. pic.twitter.com/KBQkU0442q

— AJ+ (@ajplus) January 21, 2020
The Eruption of Taal Volcano and more
It was a seemingly good day last January 12, 2020, when all of a sudden, the Taal Volcano erupted. It has been many years since it's last eruption and this devastation impacted not only those living near Batangas but everyone in the country. To date, 376,000 villagers were displaced and countless homes were destroyed. Even in Metro Manila, which is 109 kilometers away, many citizens were affected by the ashfall.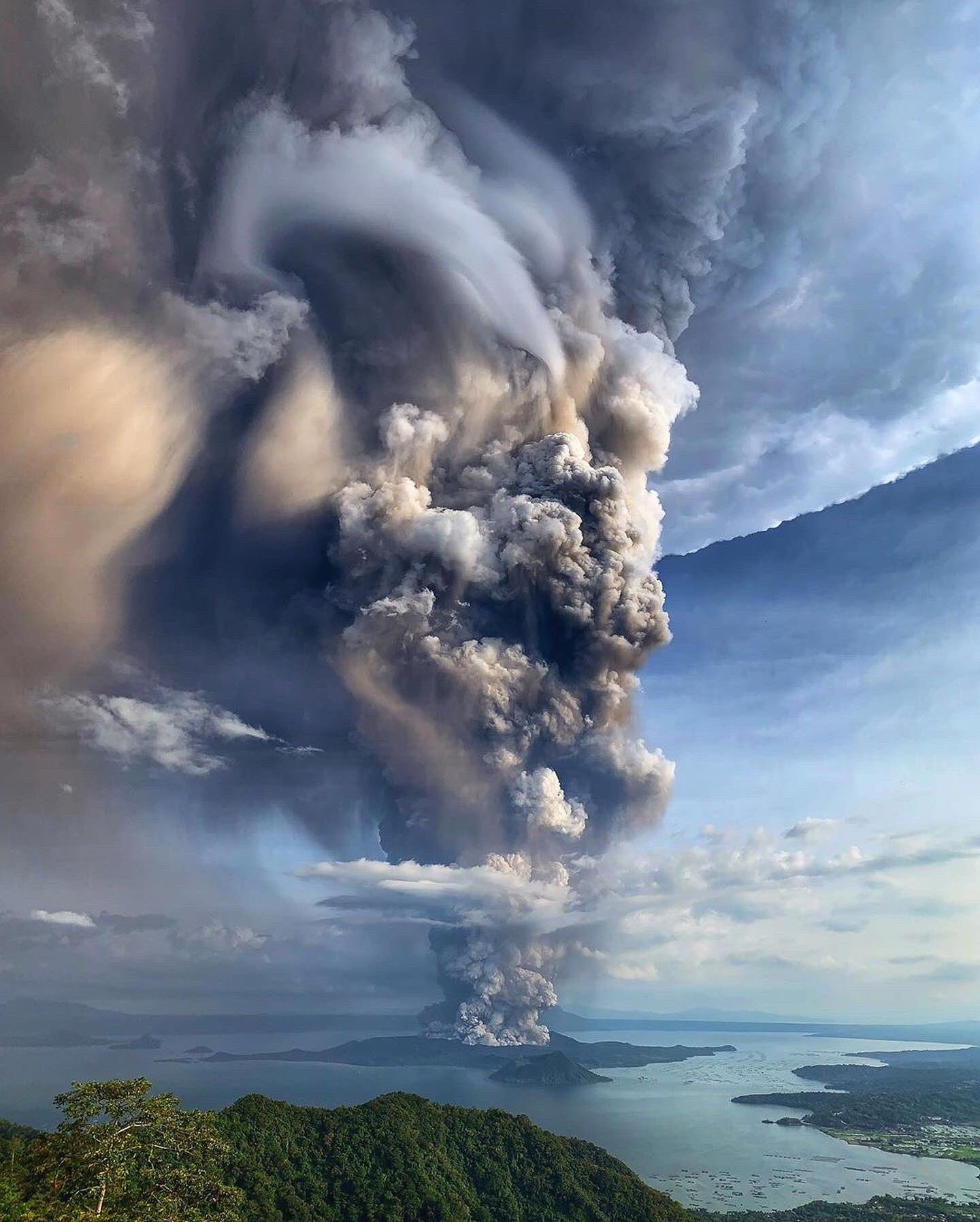 (Twitter)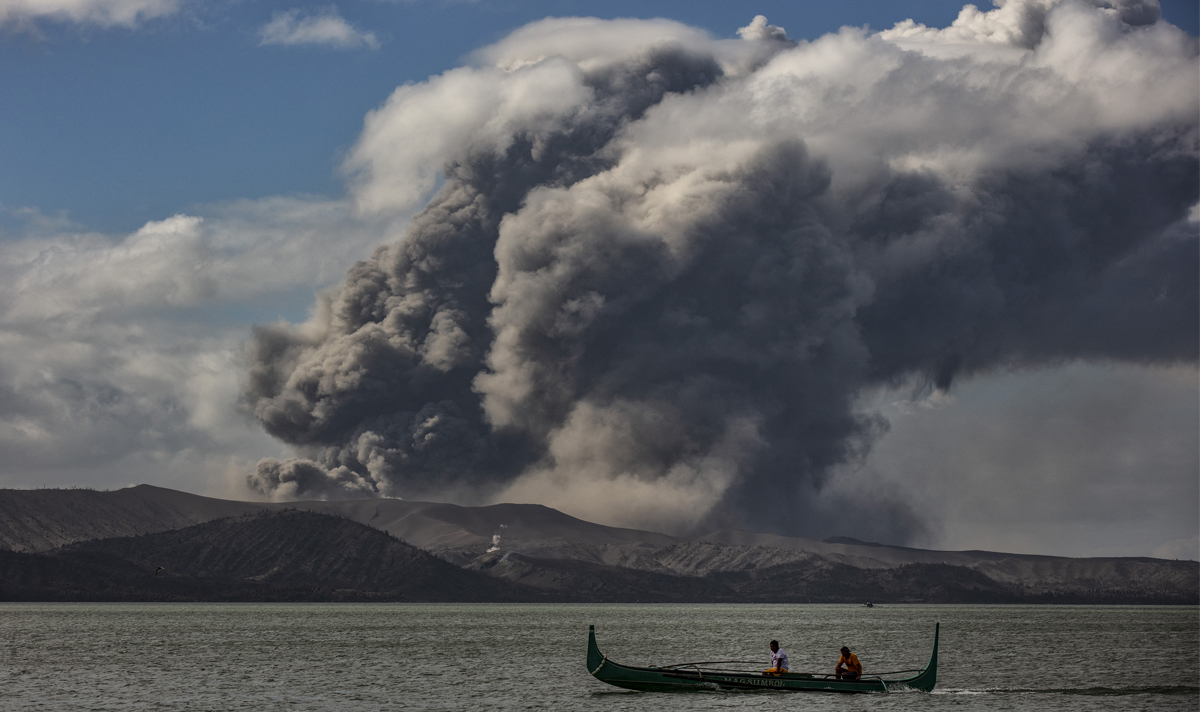 And just when you thought this was already bad enough, volcanic activity was also sighted in Mt. Shintake in Japan and Popocatepetl Volcano in Mexico.
This led many people to believe these occurrences were caused by the Ring of Fire becoming active again. The Philippine Institute of Volcanology and Seismology  (PHILVOCS) countered this by saying that there are cases wherein several volcanoes around the world would erupt at the same time and this was just a string of coincidence.
Even so, kickstarting the new decade with natural disasters isn't what anyone would want. It's shit for luck that Taal Volcano just happened to erupt again after 43 years of being dormant.
Coronavirus Outbreak
NY Times
The outbreak that has spread to several continents has killed at least 106 and sickened more than 2,000. And Wuhan, the virus's epicenter, may have about 2,500 more confirmed cases of the mysterious illness.
What's more alarming? Cases have been confirmed in Thailand, Vietnam, Singapore, Japan, South Korea, Nepal, Taiwan, Hong Kong, Malaysia, France, Australia, and the U.S.
Meanwhile, here in the Philippines, the Department of Health (DoH) has a total of 24 people under close watch.
The Death of Kobe Bryant
Last  January 27, we were hit with the tragic news that the NBA legend Kobe Bryant and his 13-year-old daughter Gianna Bryant, are among the 9 others who were killed in a horrific helicopter crash.
That Monday truly hit us all hard. The world seemingly stopped to mourn his passing, it was such a shock to everyone.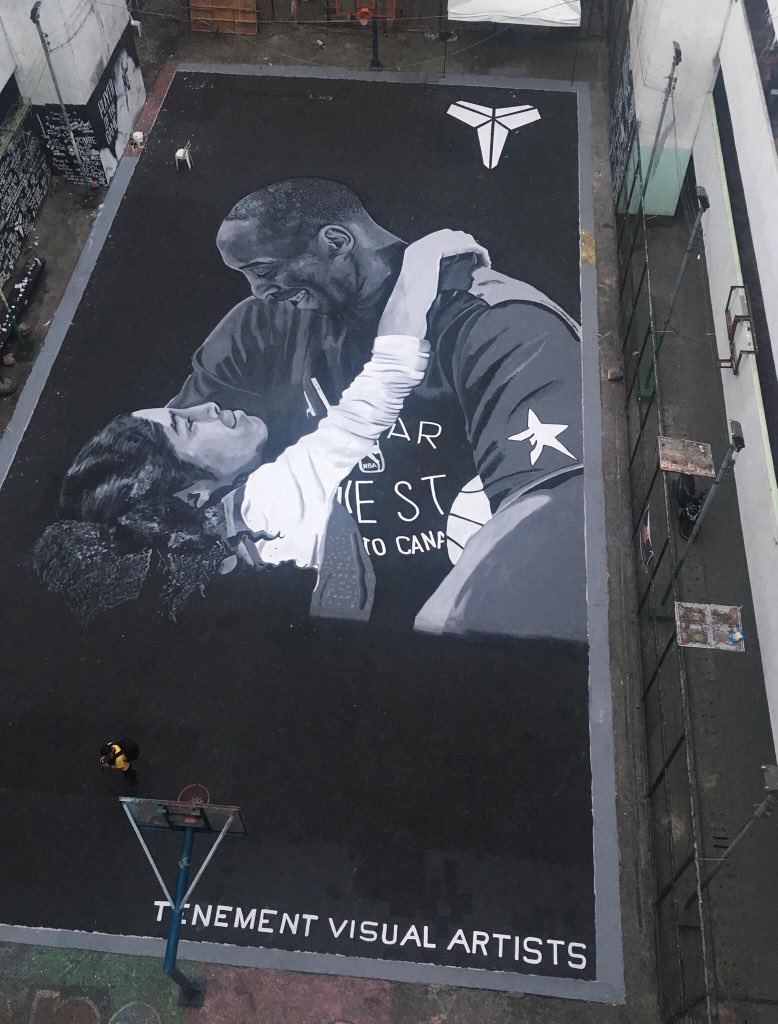 To show some love and respect, especially in one of the most basketball-loving countries — in  Taguig, Philippines, a whole court was painted in remembrance of the basketball superstar and his daughter.
Not only that, but across the world, at the University of Connecticut, Gianna Bryant's dream university, a Huskies jersey was made in honor of her. It was unveiled in the Huskies versus Team USA game, earlier this week.
.@UConnWBB is honoring Gianna Bryant ahead of their game vs. Team USA tonight. pic.twitter.com/tzK0IVrfjm

— ESPN (@espn) January 27, 2020
Africa locust plague
Just last January 27, millions of locusts have swarmed Kenya in what is known to be the worst infestation to hit the East African nation in 70 years.
The plague of desert locusts swarmed into Kenya from neighboring Ethiopia and Somalia.  An outbreak like this has not been seen in at least the recent quarter-century.
It is such a piece of heartbreaking news to know that an already hunger-stricken land is now being affected by the extreme plague that has devoured vital farmlands. 
What is there more to be offered by 2020?
With all those being said, we can't wait until January ends and for February to hopefully come in on a better note. A couple more days in right?
But seriously though, I've always known and believed that it is so difficult to get past such dark and trying news. But as Kobe put out for the most of his career and his life, which is his 'Mamba Mentality'–we should never allow these tragedies to take hold and control us.
And if you're also familiar with 90-10 concept; as a rule of thumb–we should always allow only 10% to be the narrative (what happened) as we let the 90% be how we control our reactions to what happened. A simple example would be, on our daily commute, let's say you got into an accident, and because of that, you've allowed yourself to feel miserable for the entire day which in turn has ruined the rest of your 24 hours.
It's not too late
Unknown to many, you actually have a choice to step out of how miserable you're feeling by changing the narrative. Allow yourself to step away for 10 minutes, breathe and calm yourself down. Accept that shit happens but it won't necessarily affect you and your entire day. And trust me, things will start looking up.
January might not have been the best opener for 2020, but what's the best news of all is that it is month 1 of 12, so there are 11 more months for us to apply the 90-10 rule, there are 11 more months for us to turn things around. Let us not be defeated by the tragic month of January.
How about you though? What do you think? Are you going to allow yourself to get sucked into believing that 2020 is a bad year? Or are you going to allow yourself to accept and move forward?
What are your thoughts regarding all the things that happened in January 2020 so far? Let us know by sharing them through the comments below! Or just simply hit us up on our Facebook or Twitter account, @udouph.