Heads up! Because we compiled all the upcoming Nintendo Switch indie game releases just for you!
After Nintendo's 'Indie World Showcase' on their official YouTube channel last August 19, we now have a confirmed comprehensive list of Nintendo Switch indie games to look forward to! This massive release is due to the success of the popular indie game 'Cuphead' on the Nintendo Switch, which used to be an Xbox One exclusive game. Which paved the path for other great indie titles to follow. Here, check them out below!
1. Ori and the Blind Forest: Definitive Edition
So, 'Ori and the Blind Forest' is probably the most anticipated indie game for the Nintendo Switch. But luckily you don't have to wait that long! Because the game is coming out next month, on September 27.  In summary, 'Ori and the Blind Forest' is a platform-adventure game that tells the story of the dying forest of Nibel and a hero who is called upon to save it.
2. Superhot
The much anticipated 'Superhot' is now available as of yesterday, August 19, and is also now available for download on the Nintendo e-shop. To begin with, it is described as an innovative FPS game. So Superhot players are really in for a treat with this one. Because this indie game breaks the laws of physics, as time only moves when the players move.
3. Hotline Miami Collection
The 'Hotline Miami Collection' consisting of 'Hotline Miami' and 'Hotline Miami 2: Wrong Number' is now available for the Nintendo Switch as of August 19. And this indie game is described as a topdown shooter bathed in neon light. But don't be fooled by the bright colors, it is an extremely violent game.
4. Risk of Rain 2
The release of this indie game for the Nintendo Switch has been reported to be anytime from now until next month. So relax, you don't have to wait that long! Additionally, this sequel to 'Risk of Rain' is a co-op third-person shooter game. So team up with friends to try to escape the planet!
5. Torchlight II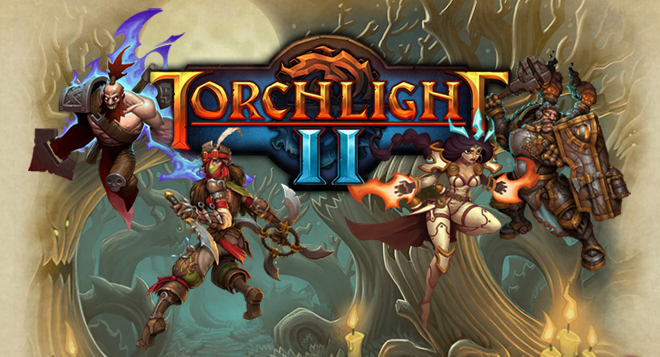 'Torchlight II' releases for the Nintendo Switch on September 3. It's an indie game that is noted for its similarities with 'Diablo'. It is also a multiplayer game that's filled with monsters and treasures. And in that kind of world, they always need a hero to save it.
6. Creature in the Well
Any good at pinball? This game will surely challenge you in a mesh between a dungeon crawler and pinball-like style of gameplay. It is to be released for the Nintendo Switch on September 6th.
7. Freedom Finger
'Freedom Finger' is a side-scrolling shooter game, coming out this September. This funky, music-driven, indie game is filled with crass gestures that'll surely knock you out of boredom!
8. Blasphemous
'Blasphemous' is an indie game not meant for the faint of heart, because it is filled with very graphic imagery. But I'm sure you could have told from the title. Lastly, it comes out on the Nintendo Switch on September 10.
9. The Touryst
'The Touryst' is a puzzle adventure game done in voxel-like design. The game is said to be released around November. The game's developer, Shi'en Multimedia, really surprised fans with this new game coming from their last game 'Fast RMX'.
10. Skellboy
Play as the resurrected ancient hero Skippy, in this beautiful single-player RPG. Explore the beautiful world of Cubold and defeat resurrected monstrosities brought to life by the evil court wizard! It's coming to the Nintendo switch on December 3rd, be careful of falling body parts!
11. Munchkin: Quacked Quest
This multiplayer dungeon game will surely test friendships. Because in order to win the game you have to undermine your friends! As well as hone your fighting, looting, and diplomatic skills. 'Munchkin: Quacked Quest' will release just before the holidays.
12. Northgard
This is a strategy game that is based on Norse mythology. Where in you get to play as Vikings as they conquer and explore new lands. It will be released on September 26.
13. Trine 4: The Nightmare Prince
You will both need a spirit of adventure and a love for puzzles to win 'Trine 4: Nightmare Prince'! Because this platform RPG puzzle game will surely test your skills, as the 4th installment. And is described as the most complete gameplay experience of the series. It will be released on October 8.
14. One Finger Death Punch 2
This simplistic brawler game will have you tapping away! Because the game will only require you to use two buttons. No stress—all Kung Fu! 'One Finger Death Punch 2' will be released on December 2.
15. Sparklite
If beautifully done 8-bit-like games are your thing, then 'Sparklite' would be the treat your eyes are looking for. Because it is a top-down view RPG game, it'll delight both your senses and imagination. And it will be released for the Nintendo Switch on November 7.
16. Cat Quest II
The release for 'Cat Quest II' has no specific date just yet. But it is said to be released just before the holiday season. Meanwhile, take this time to decide if you want to play as a dog or a cat in this 2D open-world RPG.
17. EarthNight
If you like dragons then 'EarthNight' is the game for you. Because the game will let you experience what it's like riding on the back of a dragon. It is a side-scrolling platform game that will release by the end of the year.
18. Close to the Sun
Another release to look out for this year is 'Close to the Sun'. It will also release by the end of the year. It is also a first-person horror and adventure game. With a very dark and steamy aesthetic.
19. Kine
19. Röki
Röki is a game set in a snowy landscape and is filled with both friendly and not-so-friendly looking creatures. Which makes its end of the year release very timely.
And that sums up the releases for this year! The rest below is said to be released next year and onwards:
20. Youropa
21. Hypercharged: Unboxed
22. What the Golf?
23. Dungeon Defenders Awakened
24. Best Friend Forever
25. Eastward
26. Skater XL
27. Spiritfarer
28. Phogs!
Which of these are you most looking forward to? Share us your thoughts on the comments down below! Or hit us up on our Facebook or Twitter @UDoUPh.