ARMY is truly the strongest fandom in the world! They're making #makeitright trending on Twitter and here's why!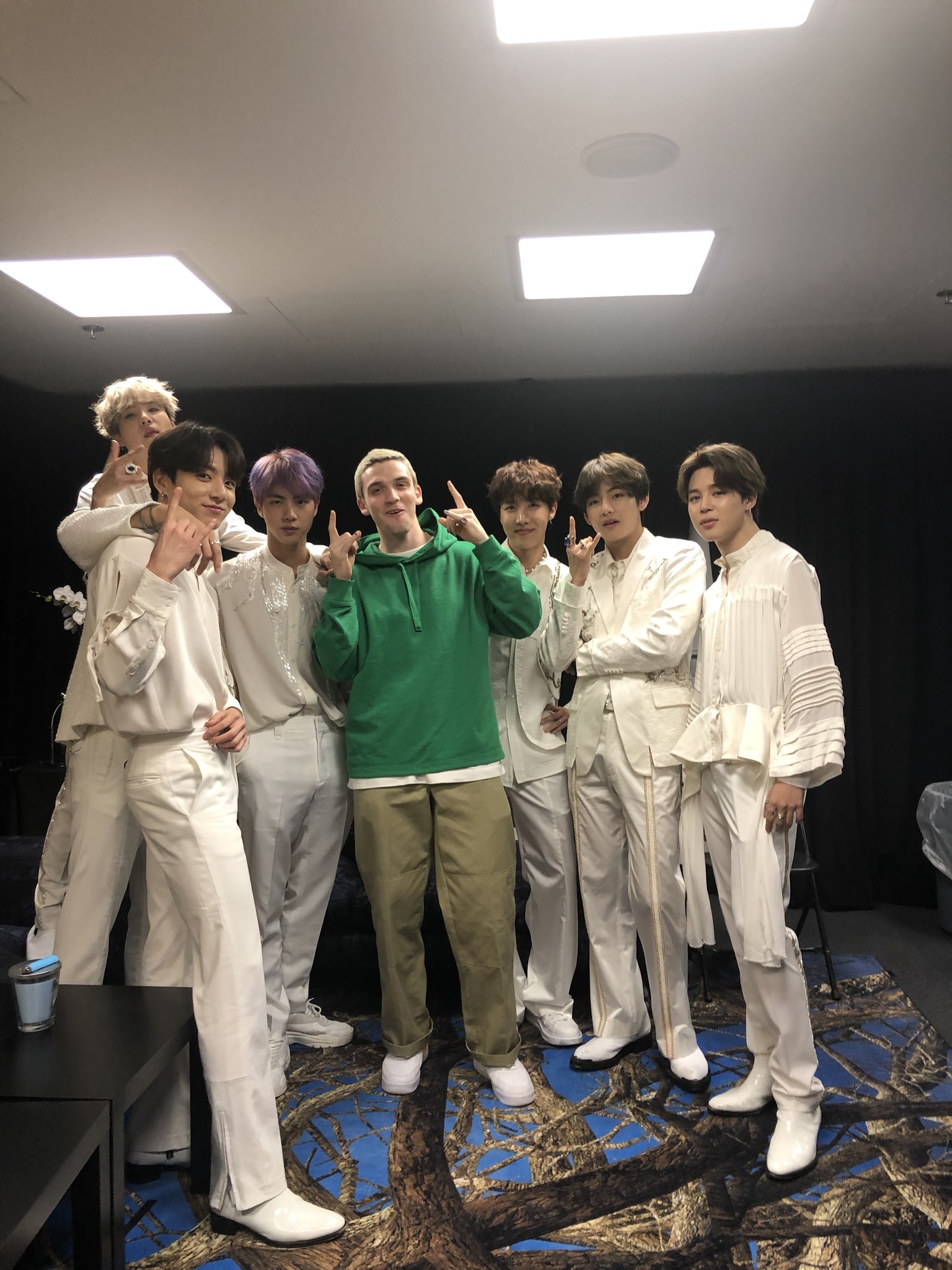 I bet you're wondering why #makeitright is trending on Twitter right now. That's because Lauv and BTS just dropped a major bomb on fans everywhere! You may want to sit down for this. Because we may be getting a BTS and Lauv collaboration remix for BTS' song, 'Make It Right'! Both South Korean media and Big Hit Entertainment haven't fully disclosed that it's actually happening. But BTS' official Twitter account and Lauv have both posted something very illicit!
Yes, they did that!
If a collab remix on 'Make It Right' really isn't happening then why post this?
did I finally #makeitright? pic.twitter.com/1Nw1X8YLYZ

— lauv (@lauvsongs) October 16, 2019
He even captioned it, "did I finally #makeitright?" To which BTS replied, "You always #makeitright"
You always #makeitright https://t.co/yLl2ObemDc

— 방탄소년단 (@BTS_twt) October 17, 2019
And this post is just absolutely killing us! Lauv really went and edited his shirt in this photo to match BTS. And fans everywhere are now saying that he is the eighth member of BTS. And fans are replying:
LMAO Yes, your photoshopped white shirt fits right in. I legit thought it was a NEW pic. #LoveYourselfSpeakYourself #TheConcertTour #PCAs + @BTS_twt

— 岸 🌱 𝓡𝓲𝓿𝓮 ◡̈ ❄️🐻 (@taeRivetted) October 16, 2019
We are just absolutely living for this casual and funny exchange from artists coming from completely different backgrounds! And yet, they manage to get each other. Music really does transcend language.
'Make It Right' by BTS
Just to give you a little recap, 'Make It Right' by BTS is from their recent album 'Map Of The Soul: Persona'. So if you haven't gotten a chance to listen to this one yet, you can listen to it right now:
This isn't the first time BTS has done a collaboration with Western artists. They've collaborated with  Halsey, Nicki Minaj, Steve Aoki, Becky G, and so much more. And it's amazing how their fan-base and reach are just expanding and touching people's lives from all parts of the world. Even our own Lea Salonga listens to their songs!
NP: Boy With Luv by BTS (feat. Halsey). Don't judge, the track is really, really good!!!

— Lea Salonga (@MsLeaSalonga) October 16, 2019
And we're very excited what Lauv and the boys will be coming up with for the remix of 'MakeItRight'!
Were you one of the people that made #makeitright trending on Twitter? Show your love for BTS by letting us know in the comments! Or hit us up on our Facebook or Twitter @UDoUPh.