Star Cinema takes a brave step and pairs up Kathryn Bernardo and Alden Richards in an upcoming film—and we can't be more excited!
Yup! You read it right! I guess we'll be having a temporary break from our usual love teams because now comes a new pairing: Alden Richards and Kathryn Bernardo! What do you guys think?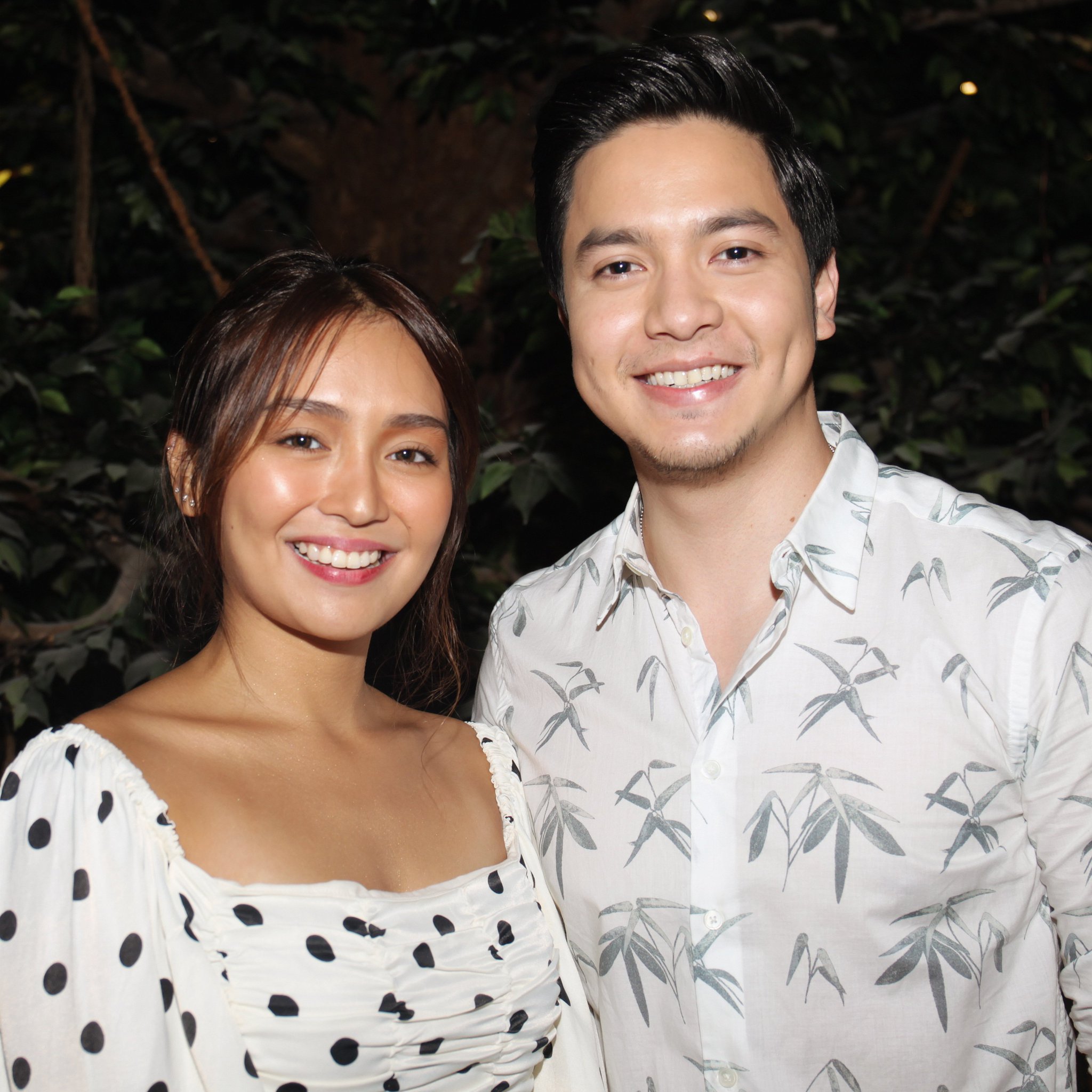 About the film…
In a story conference that happened yesterday, Director Cathy Garcia-Molina shared that the romance drama will revolve around the story of today's overseas Filipino workers in Hongkong. It would be about two strangers meeting each other, which is fitting because this is actually the first time that the two actors would get to work together in a major project, although they have done endorsements for similar brands in the past.
A new experience
The upcoming film is a new experience for both the actors and Direk Cathy.
Surely the new pairing would be a huge adjustment not just for us, the viewers, but also for the two actors. Both are nervous and excited about the project, although they already have first impressions about each other. To Kathryn, Alden was, in her own words, "a stranger" to her, similar to the roles they are going to play! We certainly couldn't wait to see how they'd bring this newness to the screens.
Direk Cathy shared that she's excited about the new pair herself because she has been working with Kathryn from the start and she knows her very well. Meanwhile, Alden is a fairly unfamiliar talent for her. To her, it's like experimenting on new chemistry to be formed. Upon visiting Hongkong for oculars, the director shared that she could not wait to place the two actors on location.
Direk Cathy may be the binding force in this project!
Kathryn also shared that one of the reasons she said 'yes' to the project was because she knew that Direk Cathy will be the one directing it. In the same way, Alden is a big fan of 'One More Chance', a film by Direk Cathy as well. To both of them, it is an honor to be handled by such a great director in the craft. Although the director did warn both of them that their roles for the film wouldn't be as easy, Kathryn says she needs the director's "talak" and is glad that she and Alden would be able to widen their scope of experience in the field of acting.
Let's give the new pair a chance.
Though each of them is more popularly known to be a part of another love team, the pair asked their fans to be open-minded and continue supporting them, aware that this bold decision will cause shock to a lot of fans. They also asked that the fans give them a shot in telling a great story.
" Hawak kamay kami ni Alden dito, magtutulungan kami para maganda yung mabigay namin sa pelikula, na hindi kami makita as part of any love team, makita kami as ung ano man yung pangalan namin."
So I guess we wouldn't be seeing KathNiel or AlDub this time. I wonder what the new love team will be called. AlKath? KathDen? What do you think?
To other fans, the new pairing is a breath of fresh air!
Kathryn Bernardo and Alden Richards in one movie is a breath of fresh air. Let us see their chemistry on screen. #KathrynAldenMovie2019

— AJEM (@aaronjeremyme) March 12, 2019
Just thinking about Star Cinema's voice over introducing Alden in the trailer gives me chills! Ung ganito:

"Starring Alden Richards and Kathryn Bernardo in a movie by Cathy Garcia-Molina…"

😭😭😭

Ayoko na di ako makatiis. Take my money!#KathrynAldenMovie2019

— Ms. D (@MaiChardSailor) March 12, 2019
From Nadine Lustre being paired up with Carlo Aquino in 'Ulan', now it's Kathryn and Alden. The movie industry is getting experimental nowadays and we're all for it! There's something refreshing about seeing actors take on the challenge of doing projects with other people than the ones they are already comfortable with.
The film's title hasn't been released yet, and we are so stoked! What do you think about the new pair? Let us know down the comment section below! you can also hit us up on our Facebook or Twitter @UDoUPh.