It looks like the loveteam we've been all looking forward to is officially over! Guess this means no more "bibi ko" for both of them?
Zeinab Harake surprised everyone on Saturday after she posted an indirect tweet about someone who couldn't care less to change. Although she did not specifically mention who the tweet is about, many are believing it's directed at Skusta Clee, her on-and-off boyfriend.
She goes on saying: "'Wag niyo na ipilit sa akin 'yung taong wala [nang] balak magbago, kahit anong gawin niyo hindi na magbabago 'yun. Ako nga ginawa ko na lahat nagbago ba? Diba hindi? Kahit para sa ikabubuti niya pa! Kaya 'wag ako sisihin niyo tapos na ako. Hindi niyo alam 'yung pain na nararamdaman ko!"
wag nyo na ipilit sakin yung taong wala ng balak magbago, kahit anong gawin nyo hindi na magbabago yun, ako nga ginawa ko na lahat nagbago ba? diba hindi? kahit para sa ikabubuti nya pa! kaya wag ako sisihin nyo tapos nako, hindi nyo alam yung pain na nararamdaman ko!

— Zebby (@ZeinabHarake11) October 27, 2019
Following this tweet, photos of Skusta Clee and an unnamed woman surfaced on social media. It's unclear what relationship she has with Skusta.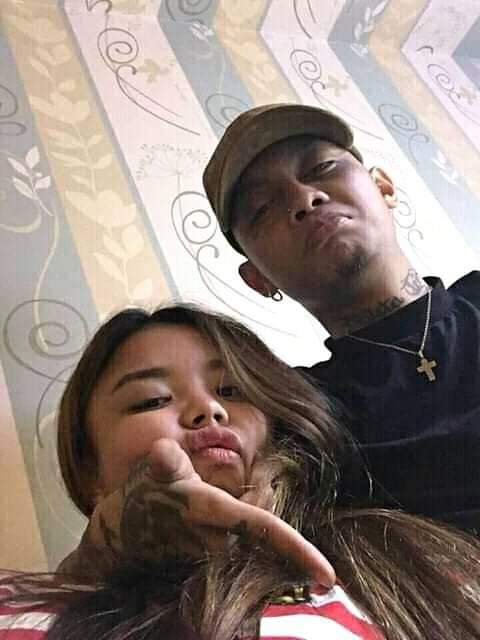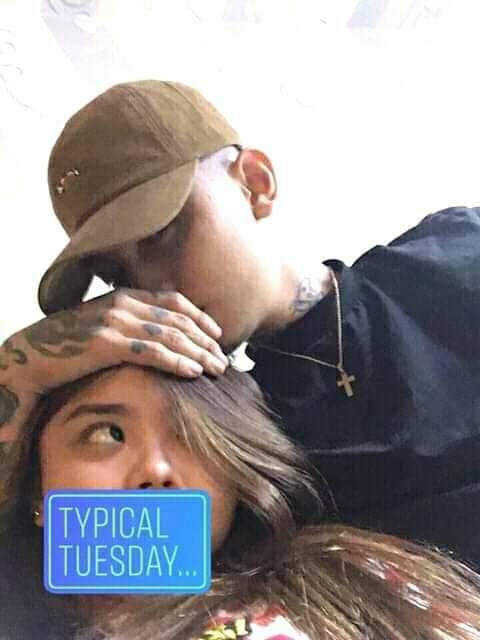 Bu this led many to believe that Skusta Clee cheated over Zeinab again. If you remember last year's controversy, the two decided to part ways because of another cheating allegation against Skusta Clee. And their breakup became of national concern because of Zeinab's Facebook Live, turning them into a point of mockery.
Catch it right here:
Despite that, they made amends just this August. Skusta even dedicated a song for Zeinab titled, "Zebbiana". And since then, we can see that the two were on the road to a steady relationship or so we thought.
No more 'bibi ko'
With this development of their relationship, many fans are going crazy on Twitter.
Skusta Clee only proves that once a cheater, always a cheater.

— 𝙹 𝙴 𝚁 𝚂 (@gncjrsy) October 29, 2019
these zeinab and skusta clee isse again proves that 'Second chance is not for everyone'

— Imperfècto (@Sef_azza) October 29, 2019
To Zeinab, Skusta Clee doesn't deserve your love, & definitely didn't deserve the second chance you gave him.

And in the end it wasn't love that hurt you, it's the person who can't love you right. pic.twitter.com/BCzatzLzze

— DEPRESSING TRUTHS (@dpressingtruths) October 29, 2019
As of now, Skusta Clee still hasn't commented on the issue. But until then, we're mourning with you, Zeinab! There's nothing wrong with trying to believe again in love. However, as the saying goes, "Fool me once, shame on you. Fool me twice, shame on me. Fool me three times, shame on both of us."
With that, here's a meme for y'all!
Facebook Abigaile Valdez
If you're also in the same place as Zeinab, why don't you try reading our article right here: Would you get back together with someone who cheated on you?
What do you think of Zeinab Harake and Skusta Clee's breakup? And do you think they'll get back together through another song? LOL!  Feel free to tell us your thoughts and questions down below! Or you can hit us up on our Facebook or Twitter @UDoUPh. And if you liked this story, make sure to stay tuned here on U Do U for more updates!