Disney is taking us back to the early 2000s! Because Lizzie McGuire and the Princess Diaries are finally coming back into our lives!
Hold my glitter lipgloss! 'Lizzie McGuire' is getting a reboot and 'Princess Diaries 3' is coming? Talk about a trip down memory lane! So if you grew up as a Disney kid, then you would know just how big of a deal this is. And if not, shame on you! Lizzie and Mia are icons! ICONS! There is not a single millennial woman out there who didn't dream of getting a makeover like Princess Mia's and dreaded being called out as an outfit repeater like 'Lizzie McGuire'. We cringe at the thought! So over the weekend on August 24, Disney+ announced at the D23 Expo that 'Lizzie McGuire' and the 'Princess Diaries' are truly making a come back.
Lizzie Mcguire
If you're not familiar with Lizzie Mcguire here's a little background, Lizzie Mcguire is the story of an average teenage girl who tackles everyday teenage life issues. And with the help of her best friends Miranda and Gordo, they get into all sorts of misadventures. But also learning valuable life lessons along the way.
And now that Lizzie Mcguire is coming back, we are beyond thrilled that Hilary Duff is also coming back to reprise the role! She unveiled the big surprise on her Instagram post by uploading this video:
It's no surprise that the internet went crazy at this news. And had big-star celebs like Jimmy Fallon, Meghan Trainor, and Ashley Tisdale commenting on Hilary Duff's post.
So the show will now follow a 30-year-old Lizzie living her life in New York City. Hilary Duff said during the convention that Lizzie now has "her dream job, the perfect life right now working as an apprentice to a fancy New York City decorator, (and) the perfect man who owns a fancy restaurant." But unfortunately, no specific date has been set for the release yet, but we'll most likely hear from Disney after the launch of Disney+ on November 12. We absolutely cannot wait to see what new adventures Lizzie will have now!
Princess Diaries 3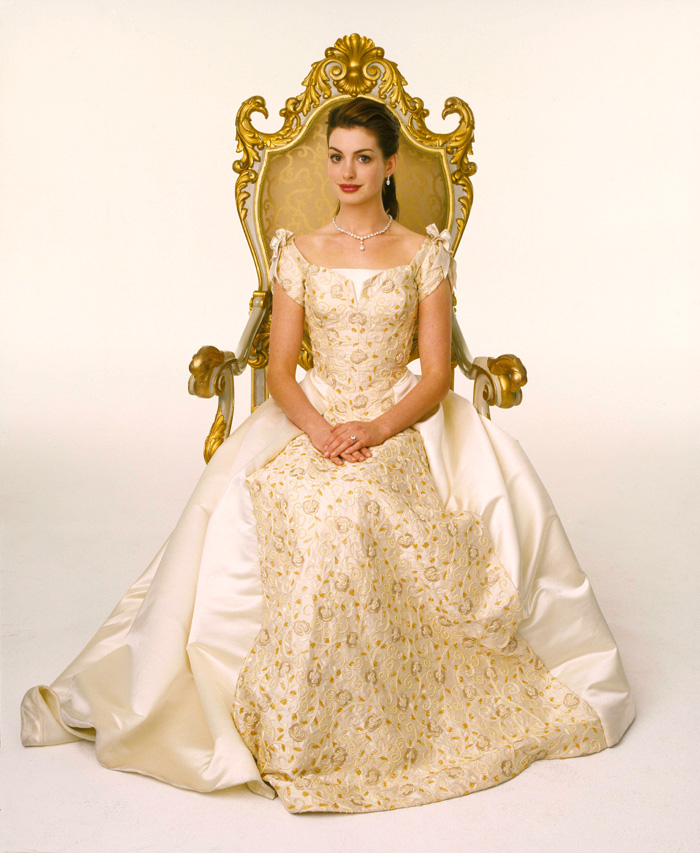 After FIFTEEN  long years, The Princess Diaries is finally getting a third movie! In an interview early this year Anne Hathaway has revealed that they are indeed working on a Princess Diaries 3. And finally, it has been confirmed at the D23 Expo last August 24. So naturally, the Twitterverse went absolutely crazy.
anne hathaway coming back for princess diaries 3 (which will focus on mia's rule as the queen of genovia) has officially made 2019 thousand times better pic.twitter.com/hS6I6tzkjF

— sana (@audreysthomas) August 24, 2019
ITS OFFICALLY CONFIRMED, ANNE HATHAWAY IS RETURNING AS AMELIA MIGNONETTE GRIMALDI THERMOPOLIS RENALDO, QUEEN OF GENOVIA IN PRINCESS DIARIES 3!!! OUR PRAYERS HAVE FINALLY BEEN ANSWERED pic.twitter.com/1aQAUu3hmC

— abbi (fan acc) (@mcucevans) August 24, 2019
And who can blame them really? But while there are no specifics yet, what we do know is that Anne Hathaway and Julie Andrews are definitely down in reprising their roles. And we're just hoping Chris Pine will be in it too! Disney Gods we're counting on you!
So while Disney works their magic, we'll just sit here dreaming of all our wishes and hoping they'll come true. Please let Chris Pine be in the new Princess Diaries 3! And please let some of the old cast in Lizzie Mcguire still be in the reboot! PLEASE!
What are you wishing for that'll happen in the new Lizzie Mcguire and Princess Diaries 3? Share us your thoughts on the comments down below. Or hit us up on our Facebook or Twitter @UDoUPh.