Nicknames are common for loved ones and family. But is Burrito Bale actually the name of Christian Bale's son?
GIPHY
So Christian Bale was snapped a few days ago by paparazzi taking a bike ride with his son. Nothing much of interest, right? Just a dad spending some quality time with his son. But what netizens noticed is that paparazzi called his son "Burrito Bale."
Christian Bale and his son, Burrito Bale, were seen enjoying a tandem bicycle ride yesterday (10/20). So adorable. pic.twitter.com/lx2XV1RxIk

— Farrier #FORDvFERRARI (@FarrierCollins) October 21, 2019
And netizens (myself included), to be honest, were downright shocked. Did you really name your son Burrito, Christian Bale??? We love ourselves some quesadillas and nachos but why would you name him Burrito Bale? So is this just a nickname or is Christian Bale's son actually named Burrito Bale?
If it really was his real name, Christian Bale missed a huge opportunity…
Burrito? Not taco? Haha Jk

— WΛDΛD SΛB. ||-// 🌻👽🥔 (@imwawie) October 21, 2019
I mean, if he was going to go for Burrito. He really should have gone for Taco Bale instead. LOL.
Here are some tweets that sum up everything we want to say about Christian Bale naming his son Burrito Bale:
— Yuli ❣️ (@yooleesuh) October 22, 2019
— Brandi Sparks Weegee (@BrandiSparks15) October 23, 2019
Christian Bale looking for his son pic.twitter.com/dPr9f9ZoL2

— Gluten Free-zy (@GlutenFree_zy) October 22, 2019
So is Christian Bale's son really named Burrito Bale?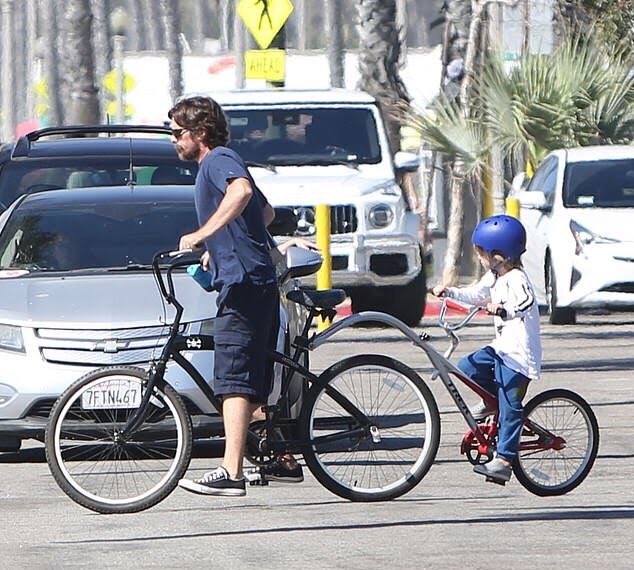 Twitter
Short answer, no. After a bit of digging around, we found that Burrito is actually a cute nickname that he has for his son. Who's actual name is Joseph. He even has a cute nickname for his daughter Emmeline too, he calls her Banana. Isn't that cute? It was actually during his acceptance speech at this year's Golden Globes where he revealed the cute nicknames.
So there! His real name is Joseph, everyone! But if you would give a food nickname to a loved one what would you nickname them? I personally have a cat named Nugget, no shame. LOL. But for me, I could possibly go with maybe Big Mac.
How about you, would you consider giving food nicknames to someone? Or you already have? We'd love to hear what you think! So share with us your thoughts in the comments down below! Or hit us up on our Facebook or Twitter @UDoUPh.