Have you seen Hailey Baldwin-Bieber's major shade moment directed at Selena Gomez? OOPS!
Looks like there's a catfight happening on Instagram! Ohhh. Apparently, Hailey Baldwin-Bieber threw a major shade moment at Selena Gomez, following the release of her new single, 'Lose You To Love Me'.
Fans speculated this song is about Selena's ex-beau, Justin Bieber. But Hailey just had to step in after recently tying the knot with Justin. A few minutes after Selena posted a preview on her IG account, Hailey followed up a song that sums up her feelings toward the song.
Selena Gomez Instagram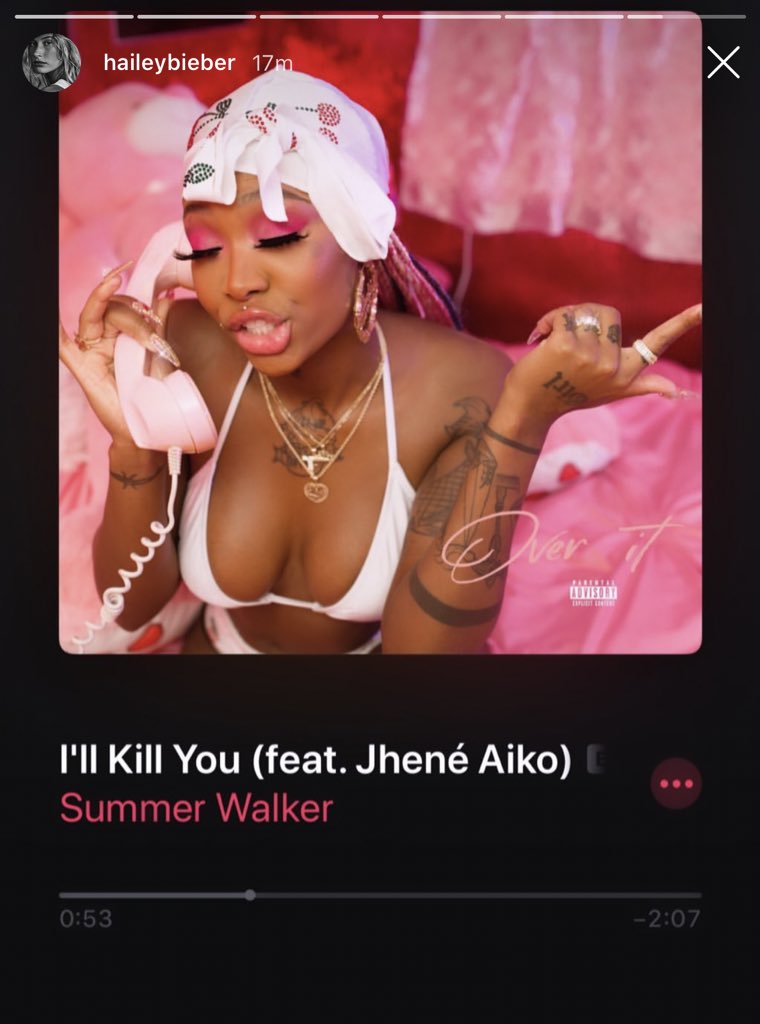 Hailey Baldwin-Bieber Instagram
Talk about being direct, Hailey! Although, we understand where she's coming from considering she's already Justin's wife, still, isn't it Selena's right to use creative freedom in her music? It's through her craft that she gets to voice out her unsaid feelings.
With this development, many people had a thing or two to say to Hailey:
Hailey is married with the man, and still insecure about Selena.

She really felt that #LoseYouToLoveMe pic.twitter.com/LVNHikEezn

— Camila♡ (@Milaaag1) October 23, 2019
selena gomez singing about a past relationship isn't a "call-out" or "throwing shade"… it's literally a part of the job of a singer-songwriter to pull from past experiences.

but hailey wouldn't know artistic expression if it came up to her & told her a knock knock joke.

— gabe | LFW N1 (@gabeawaycar) October 23, 2019
Well, Selena handled the situation very calmly by saying:
— Selena Gomez (@selenagomez) October 23, 2019
That's it for today's tea, guys! We totally understand both ladies. One, Hailey is constantly bombarded with comments saying Justin and Selena are the true perfect pair. It's no wonder she has this built-up insecurity. We just hope she realizes that she's the one who Justin married. Isn't that enought?
While Selena, for all we know, has been truly hurt by her past with Justin and seeing him getting settled down has opened all sorts of scars deep within her. So settle down, everyone, no need to fight!
What do you think of Hailey Bieber's major shade directed at Selena Gomez on Instagram? So share with us your thoughts down below! Or feel free to hit us up on our Facebook or Twitter @UDoUPh. And if you liked this story, make sure to stay tuned here on U Do U for more updates!