Dreamwork Animation's 'Abominable' is making headlines on the Internet and the reason ain't pretty.
Dreamwork Animation's 'Abominable' follows the story of a teenage girl, Yi, who embarks on a quest to unite a Yeti, who's been living on the roof of her apartment building, with its family. And as far as it seems to be an inviting movie to watch, who would've thought China has an underlying motive behind this?
Business Breaking News
Recently, Vietnam decided to withdraw the animated film 'Abominable' from its cinemas because it depicted China's 9-dashed line. So you're probably asking, "What is about this dashed line making everyone go on a frenzy?" Since you've asked, pardon the exhaustive explanation but let us care to explain.
The 9-dashed line refers to the vaguely located line used by China for their "territories". Still, China argues they have the right to the waters occupying the area of Vietnam, Brunei, Malaysia, and the Philippines. But here's the catch, it has never been recognized by other countries.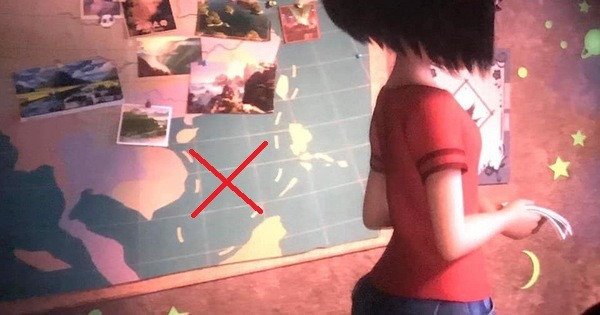 Screenshot & 'X' via Zing
And in case you didn't know, 'Abominable' is co-produced by China. Do you see where we're getting at? So you might understand now why Vietnam got pretty mad at this movie.
How are we affected?
Well, another thing to be noticed aside from China's line is that the Philippine islands were poorly depicted. Hello, Dreamworks did you forget Visayas and Mindanao? 
WE THE PVBLIC
When you take a closer look, it seems as if our land area has been reduced to almost 50%. Although it might just be an itsy bitsy mistake from Dreamworks, we hope there's not much shade to it. And neither has the animation company commented on the issue.
What now?
So how does this all play out? Despite Vietnam being the only country who has pulled out this movie, many viewers are mad and are threatening to boycott the movie. There goes your South Asia revenues, Dreamworks.
Abominable should be pulled from everywhere for that. Typical revisionist propaganda content inserted by Pearl Studios whose owners CMC Capital Partners happen to be closely aligned to @CPofCN

— Stop Appeasing China 停止绥靖中国😷 (@Campaignfornia1) October 14, 2019
Thanks so much for sharing. The world need to know the truth behind the lie. If we dont do smth, next they will smth more terrible, affect greatly to us not just in my Vietnam

— Lê Anh Tuấn (@leanhtuan070391) October 14, 2019
@MTRCBgov @mtrcb_ph I hope you do the right thing for the people. #BoyCottThisMovie

— Patrick[パトリック] (@crappycoder) October 14, 2019
can Philippines do this also. Please pull this movie out from all theaters nationwide. This is an insult to our country, ban this movie @TourismPHL @rapplerdotcom @cnnphilippines

— Liseth (@LisethFelicia) October 14, 2019
'Abominable' premiered in Philippine cinemas on October 2 and since then we haven't heard of any boycott. We can only wait for how other countries will perceive this movie.
What do you think of 'Abominable' depicting China's 9-dashed line? Feel free to tell us your thoughts and questions down below! Or you can hit us up on our Facebook or Twitter @UDoUPh. And if you liked this story then make sure to stay tuned here on U Do U for more updates!