'Nak Tak Nak', Fariz Jabba's anthem for those with mental health issues
The topic of mental health is still a taboo for some, with one main stereotype being a made up illness used to draw attention to oneself.
We have come a long way in terms of raising awareness about mental illnesses but we must admit that there is still a lot of deeply rooted stigma attached to it. We strongly believe that this is a result of a huge lack of understanding about the issue.
With his newest single, 'Nak Tak Nak', Fariz Jabba opens up about his journey of losing and finding himself in his own struggle with mental health. By doing so, the rapper and singer hopes to empower others facing similar perils and let them know that they are not alone, and it's okay to ask for help.
Released last June 26, 'Nak Tak Nak'  is produced and its official lyric video is directed by FlightSch. The track took on a new meaning for Fariz Jabba after the 23-year-old began struggling with a depressive state during the Circuit Breaker period– Singapore's version of our quarantine.
Upon revisiting the track, which was written two years ago, the singer felt like his younger self is speaking to him through Nak Tak Nak, wondering if he could still be the artiste and person he aspired to be when he was just starting up. This prompted him to finally reach out to friends and family to get the help and support he needed – a step that began his journey towards healing.
As a result of Fariz Jabba's change in perspective, Flightsch reworked the track and shifted Nak Tak Nak's sound into an entirely different space that better reflected the performer's state of mind. This sudden shift came hand-in-hand with the direction for the Official Lyric Video, which features clips from the past two years of Fariz Jabba's artistic journey.
Against the backdrop of his journey, Fariz Jabba performs the Single, bringing viewers in on the tension the he faces reconciling the dissonance between some of the issues he faces today with that of the young, aspiring rapper two years ago. Check out the video below!
Nak Tak Nak is one of my first truly emotional songs. I wrote the track in 2018, so it holds memories of the last two years of my life as an artiste. At the end of April 2020, what started as physical isolation started to become mental and emotional isolation from everyone. Eventually, it became hard to be alone with my thoughts and stay positive. My biggest takeaway from going down that road has been to remind myself and others that we should keep our loved ones close. Don't be afraid to draw strength from others as we move forward. Take a little peak into my past with Nak Tak Nak, and reminisce with me. I really hope this song helps anyone who's struggling or feeling down and out. Let's heal together.
As someone who struggled with being mentally unhealthy, Fariz Jabba releases Nak Tak Nak in an effort to de-stigmatise mental health issues in both the Southeast Asian and Hip Hop landscapes. This song serves as his open invitation to anyone to join him on this journey to recovery.
GETTING TO KNOW FARIZ JABBA
Fariz Jabba is a 23-year-old Malay-English rapper hailing from Singapore. Fariz Jabba's bilingual flow is an amalgamate of both Malay and Western pop culture that finds its uniqueness in Southeast Asia.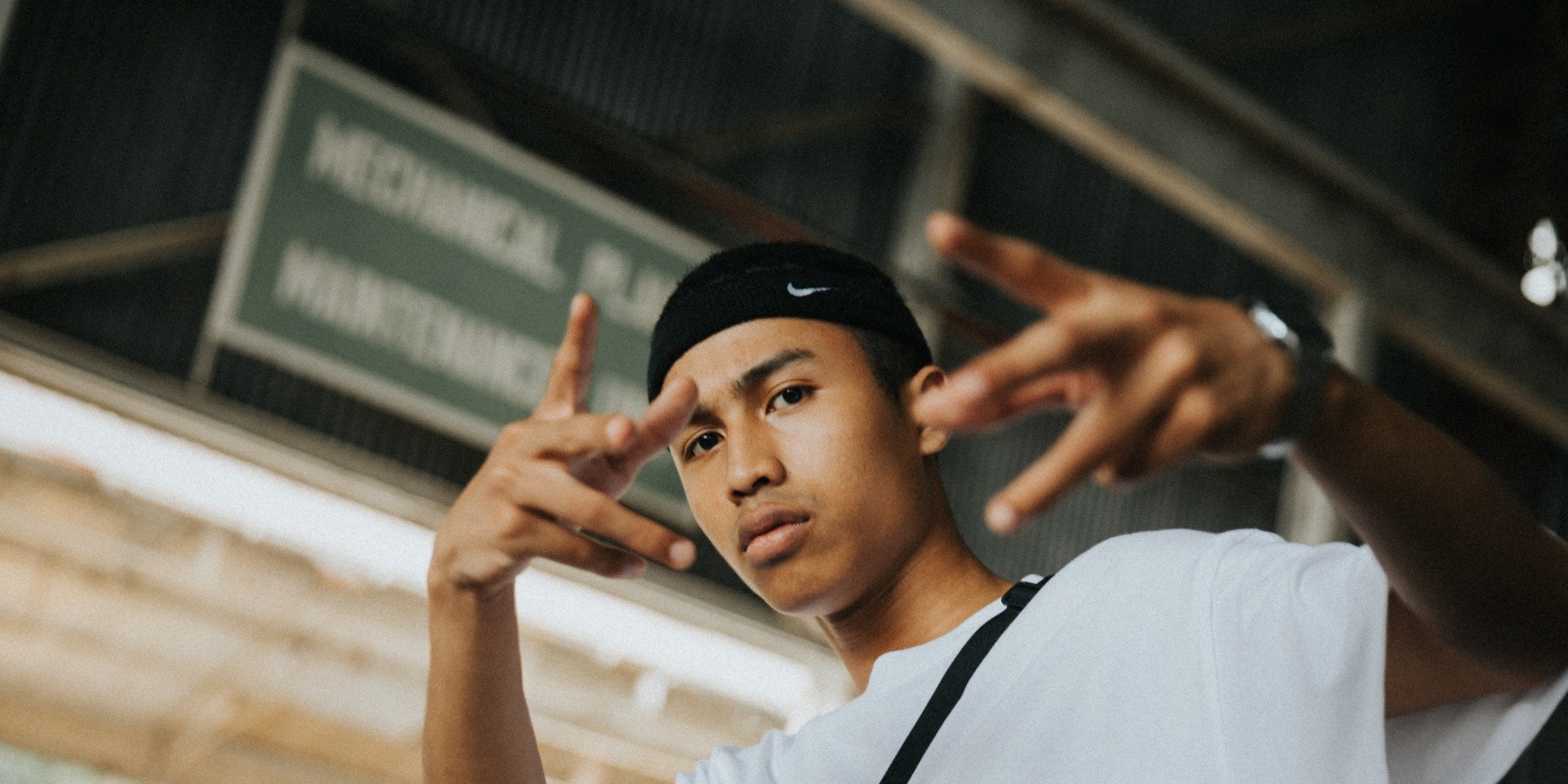 Fariz Jabba started his career by posting home videos of freestyle raps and remixes that went viral on social media, with the main trend being the Fariz Jabba name in Singapore and Malaysia within months of his first upload.
The online attention gained Fariz Jabba a signing contract with Singaporean hip hop label MADEYOUFAMOUS and a spot on rap veteran Joe Flizzow's online YouTube series, 16 Baris — a performance that would bring him further into the spotlight garnering almost 400,000 views within less than three months.
Fariz Jabba has garnered over 3 million Youtube views on his singles "Ape Sia" and "Masa", which crossed 1 million views each within the first 3 months of release and have garnered almost 4 million streams on Spotify alone. In April 2020, Fariz Jabba released his first collaborative rap record, "Kalah" with omarKENOBI.
Fusing old and new lanes of hip hop and R&B, the rapper, singer, and dancer is making his mark as an artistic force to be reckoned with. The triple threat signed with Def Jam South East Asia in 2019.
Drawing inspiration from his ability to traverse through his experiences with lightness, Jabba is determined to use his music to spread joy and positivity to his listeners. His playful personality makes it easy to build instant connections with his followers.
You can listen to the song in any digital streaming platform. Or listen below via Spotify!
What do you think about 'Nak Tak Nak'?
Feel free to tell us your thoughts and questions down below! Or you can hit us up on our Facebook or Twitter @udouph. And if you liked this story, make sure to stay tuned here on U Do U for more updates!